Lesson plans are defined as blank pieces of paperwork you stare at for hours while every original thought you ever had about the subject(s) slips back into the creative void. Most teachers have archived lesson plans to fall back on. Private tutors, especially those working one-on-one, do not have such a luxury. Every student is different, and if the books and lectures haven't helped, then returning to them won't yield much better results. And yet most private tutoring services, such as Frog Tutoring, demand individualized lesson plans for each student per session. It can be a conundrum, but fret not! Here are five, free online resources to dig you out of your rut.
Every teacher, from pre-K to high school, has a Pinterest account. Those who say they don't are liars, self-hating, masochists, or any combination of the three. There are boards for almost every subject and grade level containing everything from games, songs, projects, and even posters and comics. Math tutors and science tutors alike should take special interest in this site, as most of the truly inventive, interactive games and projects fall within those subjects. You can even find reading lesson plans on Pinterest!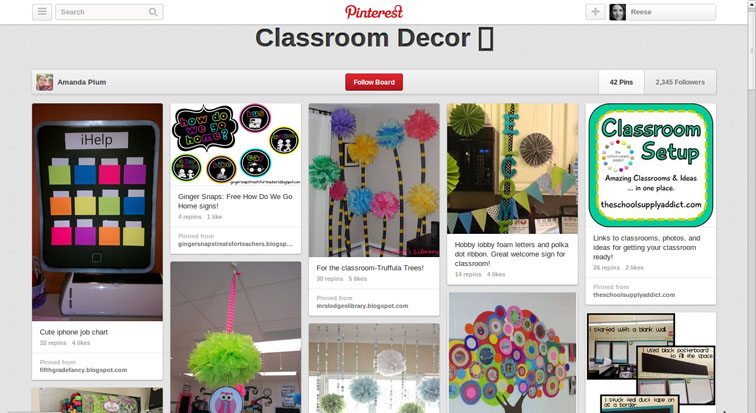 Not just for watching Charlie biting fingers, Youtube is the home to many educational clips and series. These clips should be especially useful to Biology tutors with emphasis in Anatomy and Physiology, where books are not helpful to a practical understanding. Historical skit comedies, such as WB's Histeria, or BBC's Horrible Histories should be a welcome relief to History tutors whose subject can be a little difficult to create engaging games and activities that aren't in a group setting.
If you can't trust PBS, who can you trust? This site has a collection of media bits and interactive challenges for all grade levels and subjects. Language and culture tutors should get quite a bit of traction off of their Global Learning collection.
Run through Dictionary.com, this site is dedicated exclusively to word games and language, both English and other. This site is great for English tutors and introductory spanish tutors who are having trouble making grammar lessons interesting and interactive. It's also highly addicting.
This site is of specific interest to high school and university level Science tutors with a special emphasis on Anatomy, Chemistry and Physics who are dealing with upper level subject matter. The official website of the Nobel Peace Prize offers games (such as the Blood Typing game, The Transistor, and the Diabetic Dog game, to name a few) and a few links to other educational products as well as subject-related featurettes and documentaries on past Nobel Prize laureates.
Note: This post was originally written by Megan Ybarra for FrogTutoring