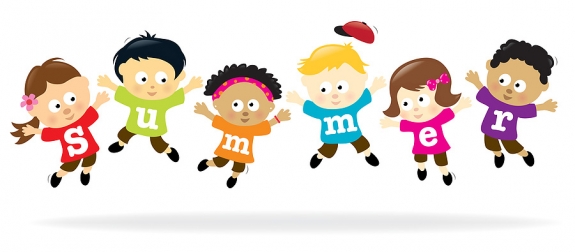 Unsure of what to do this summer in Colleyville, Texas? Check out our guide of day camps in Colleyville, to find the summer camp that best fits your needs and interests!
Sports Camps in Colleyville
Panther Baseball Camp
Date: June 9, 2014 to June 11, 2014
Ages: 6-11
Time: 10:00 a.m to 2:00 p.m
Location: Colleyville Heritage High School Varsity Baseball Field
Cost: Early registration (mail)--$95.00
Walk-ups are accepted--$115.00
Siblings--$75 each
What to Bring: Cleats or flat sole shoes, bats, gloves, water, and a baseball cap
**INITIALS ON ALL EQUIPMENT**
Enrollment: fill out registration form and make checks payable to:
Panther Baseball Camp
Mail to: Alan McDougal, Head Baseball Coach 1701 Altacrest Grapevine, TX. 76051 **
Questions/Info : 817-929-2611 alan.mcdougal@gcisd.net
The concession stand will be open for lunch/snacks (cost between $3-$5 usually)

Academic and Summer Enrichment Programs
TutorTime Childcare and Learning Center
This camp offers special field trips so children can interact with the world, weekly themes and topics that are child-centered. All campers will get a bag full of goodies including their own T-shirt, water bottle, personal souvenir book, and stickers.
Ages 5 and up
Spy Camps
On the Stage Performing Arts
Experience in Science Camp
Get Your Game On Sports Camp
Wilderness Explorer Camp
Culinary Arts Program
Learning Experiences
Each day, teachers will provide learning experiences in math, science, and literacy, through special educational activities to keep your child's mind sharp throughout the summer.
Early Childhood Summer Programs (6 Weeks - 5 Years)
Programs for younger children are offered as well. Throughout June, July, and August, children will continue to learn and grow with fun themed activities and special guests.
Note: Age range and programs may vary by school.
Organization website: http://www.tutortime.com/educational-programs/summer-camp/
Montessori Unlimited
Montessori Unlimited provides great summer learning experiences through various activities and special visitors intended to stimulate and inspire your child.
The authentic Montessori approach combines physical and emotional development with exciting endeavors involving art, music, science, culture, and more.
Address: 4700 Glade Creek Drive, Colleyville, TX 76063
Phone: 877-245-0427
Hours: 07:00 AM to 6:00 PM
Others
Lifetime Kids--Colleyville Location
According to the Lifetime Kids website, this organization provides a variety of programs for children of all ages. In the Child Center, the youngest children engage in activities that help to build to their motor skills and stimulate mental development. In the Fun Play Program, older children take a mix of sport classes and popular games. This program also provides 12 weeklong camps which immerse children in healthy and fun activities. Lastly, this organization provides space and activities for birthday parties. These activities include rock climbing, pool parties and adventure games.
Obstacle Adventures: Children crawl, run, climb and complete wacky tasks as a team during fun obstacles and relay challenges.
Water Prowess: There are a variety of water themed games and an opportunity to create pool themed art and sun-deflecting accessories.
Musical Prowess: Campers take to stage with their favorite musical instruments to play to their hearts content with other campers.
Athletic Endeavors: There is soccer, bowling, rock climbing and much more.
Patriotic Partying: Celebrate Independence Day by creating flags and launching handmade rockets.
Truth Sleuths: A summer camp mystery to solve and campers can hunt for clues to solve for the truth.
Wildlife Studies: The fun way to study animals at the LifeTime camp safely.
Art Mastery: Unleash creativity while painting, sculpting or coloring masterpieces for the fridge.
Carnival Camaraderie: It's time to relax and enjoy playing games and being silly at Camp Carnival.
Space Exploration: Get to explore the universe as we discover constellations, fly wing gliders to explore the wonders of the solar system.
Science Discovery: Children do hands on experiments to exercise their minds.
Wilderness Survival: Campers spend time in nature and make their own key chains.
Note: This guide was created by Brittany Coote