"Mommy, why is the sky blue?" Emma's innocent question echoed through Sarah's mind as she searched for an answer.
Much like other parents in Miami with curious toddlers, Sarah found herself grappling with a dilemma. Little Emma's questions seemed boundless, and Sarah yearned to provide answers that fueled her daughter's thirst for knowledge.
Then, she met Mia, a preschool tutor with a remarkable gift for sparking young minds. Mia's engaging approach turned everyday moments into learning adventures. As Sarah watched Emma's eyes light up with understanding, she knew she'd found the answer.
Miami's preschool tutors, like Mia, hold the keys to unlocking a world of wonder for children. In this article, we'll introduce you to the top 10 preschool tutors who are nurturing young curiosity and setting the stage for lifelong learning in Miami.
Benefits of Hiring a Preschool Tutor for Your Child
In this section, we're going to break down for you - the why, the how, and the wow when it comes to hiring a preschool tutor for your little one.
Unlocking Potential:
Picture this: your child's eyes widening with understanding, their imagination soaring to new heights. A preschool tutor can do just that. They're the guides to a world of knowledge, tailored to your child's unique needs.
One-on-One Attention:
In a bustling city like Miami, personalized attention is golden. Preschool tutors give your child the spotlight, nurturing their growth and curiosity in ways a crowded classroom simply can't.
Building Confidence:
Miami's preschool tutors aren't just about ABCs and 123s. They're confidence builders. Watch your child bloom as they master new skills and embrace challenges with a smile.
Parental Peace of Mind:
Knowing your child is in capable hands can be a source of peace for parents. With a preschool tutor, you can breathe easier, knowing your child is on the path to success.
How To Find the Perfect Preschool Tutor in Miami - Factors to Consider
Now, we're going to unravel the secrets to finding that ideal guide for your child's early education journey.
Credentials Matter:
Look for credentials and qualifications that match your expectations. A solid educational background is your compass in this search.
Experience, Experience, Experience:
In a city as diverse as Miami, your child's tutor should be well-versed in different teaching methods and adaptable to individual needs. Experience is the bridge between theory and practice.
A Personal Connection:
Chemistry isn't just for scientists; it's essential for tutors and children too. The right tutor should connect with your child, fostering a bond that makes learning a joy.
Flexible and Creative Teaching:
Miami's energy is infectious, and your tutor should harness that spirit. Look for someone who can adapt to your child's pace and infuse creativity into every lesson.
Budget Considerations:
Miami living can be exhilarating but costly. Balance your expectations with your budget. There are outstanding tutors for every price point.
Miami's preschool tutors are as diverse as the city itself, and finding the perfect match might take a bit of detective work. But remember, it's all for the greater cause - your child's bright future.
Best Preschool Tutors in Miami Worth Checking Out
Elevate your learning experience with these best-rated tutors, Miami has to offer:
Genesis S.
Wilmario Stoickov Lawens M.
Rozalia T.
Ruben M.
David P.
Eve I.
Lisa D.
Margaret M.
Christina H.
Tutor #1 - Genesis S.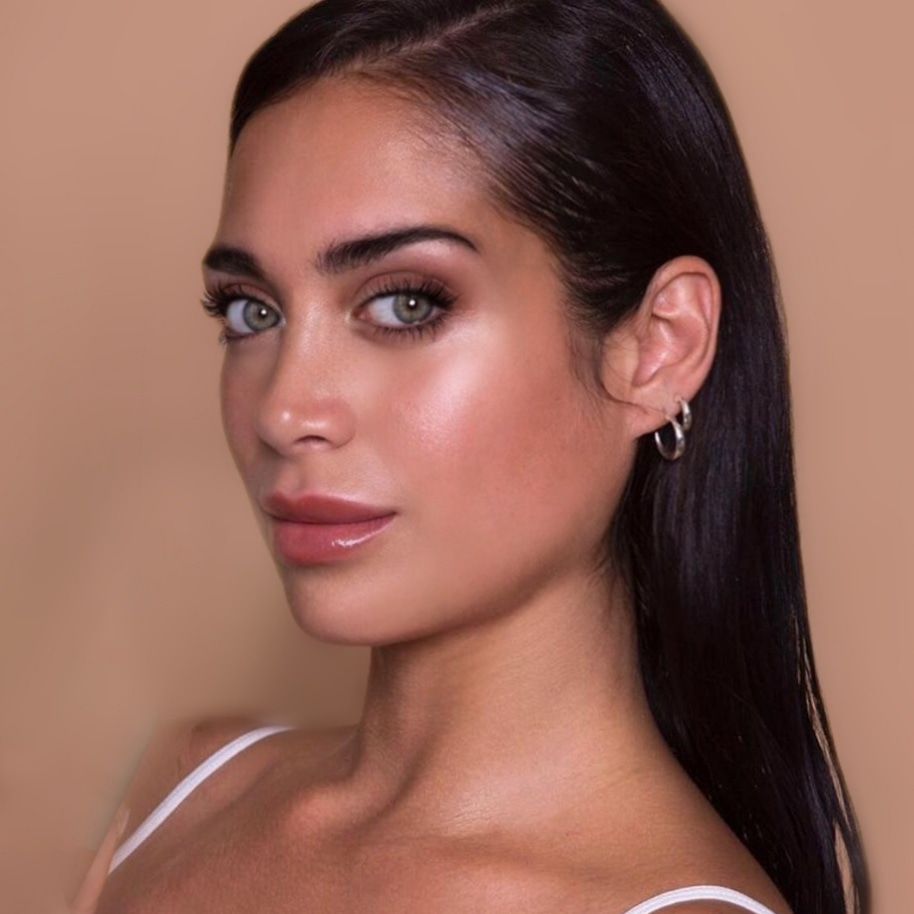 Overview:
Genesis is not just a tutor; she's a passionate advocate for human education and development. She is on a mission to transform young minds through her expertise in education and intercultural experiences. With a background in Sociology and a Master's degree in International and Intercultural Education, Genesis brings a unique perspective to the world of preschool tutoring.
Subject Specializations:
Cross-Cultural Communication
International Development
Teaching and Learning
Qualifications:
B.A. in Sociology
M.S. in International and Intercultural Education
Why Choose Genesis S.?
Genesis is not just a tutor; she's a passionate advocate for human education and development. Her experiences in Human Resource Development and coaching in nutrition and wellness have honed her ability to guide children effectively. With a strong foundation in research, analytical skills, and a deep understanding of cross-cultural communication, Genesis fosters an inclusive and globally aware learning environment for her young students.
Success Stories:
"Genesis cross-cultural insights have broadened my child's horizons, and her teaching style has made every lesson a joy." - Sarah R.
Click here to request a trial with her
Tutor #2 - Wilmario Stoickov Lawens M.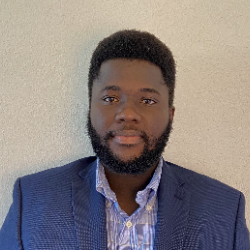 Overview:
Meet Wilmario Stoickov Lawens M., a Haitian immigrant with a profound passion for sharing his culture and languages with others. Fluent in both French and Haitian Creole, Wilmario is dedicated to making a positive impact on his community through education.
Subject Specializations:
French Language
Haitian Creole Language
Civics
Qualifications:
Bachelor's degree in Political Science
Why Choose Wilmario Stoickov Lawens M.?
Wilmario understands the challenges newcomers face in adapting to a new country and culture. This empathy shines through in his teaching approach. Wilmario is not just a language and civics instructor; he's a cultural bridge, helping students connect with the essence of French and Haitian Creole.
Success Stories:
"Learning from Wilmario was a transformative experience. His teaching style is warm and inviting, making it easy to grasp complex concepts." - Michael G.
Click here to request a trial with him
Tutor #3 - Rozalia T.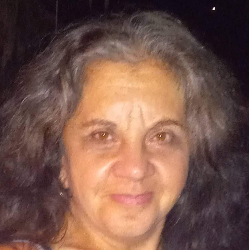 Overview:
Rozalia brings a wealth of experience and a heartfelt mission to the world of preschool tutoring. She has dedicated her career to helping students, especially immigrants, to navigate the exciting yet challenging journey of language and culture.
Subject Specializations:
Bilingual Education
Language Acquisition
Cultural Transition
Qualifications:
Degree in Elementary Bilingual Education from Brooklyn College
Why Choose Rozalia T.?
Rozalia's unique blend of experiences sets her apart. As a teacher at a headstart preschool, she's well-versed in the dynamics of early childhood education. Her tutoring work spans various age groups, demonstrating her versatility. However, what truly defines her approach is her empathetic mission. As an immigrant herself, she intimately understands the struggles of adapting to a new language and culture. Rozalia's commitment is to make this transition as smooth and enjoyable as possible for immigrant children.
Success Stories:
"Rozalia's unique teaching methods have been a lifeline for my child, who struggled with language barriers." - Carlos M.
Click here to request a trial with her
Tutor #4 - Ruben M.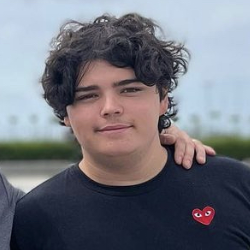 Overview:
Introducing Ruben M., with a unique perspective on education. Born in France and raised there, Ruben later moved to the Netherlands. Currently residing in the United States and pursuing his education at Lynn University in International Business Management, Ruben's journey has been marked by cultural diversity and adaptability.
Subject Specializations:
French Language
Dutch Language
Qualifications:
Pursuing a degree in International Business Management at Lynn University
Why Choose Ruben M.?
Ruben's background as a multilingual traveler infuses his teaching style with a worldly flair. Ruben's approach to education is grounded in active listening, a trait he developed through his own academic journey. His journey from France to the Netherlands to the United States has provided him with a unique perspective on education that he's eager to share.
Success Stories:
"Ruben's French lessons were incredibly helpful. Thanks to him, I now have the confidence to converse in French." - Emily S.
Click here to request a trial with him
Tutor #5 - David P.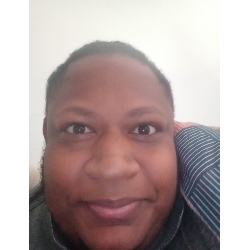 Overview:
Meet David P., he is an accomplished tutor with an impressive academic background. David's expertise shines in the realm of Asian Studies. His experience extends beyond the classroom, as he has studied abroad in Japan, gaining invaluable insights into the subjects he tutors.
Subject Specializations:
Qualifications:
- Degree in Asian Studies from Florida International University
- Masters in Education from Grand Canyon University
- Studied abroad at Ritsumeikan University, Japan
Why Choose David P.:
David brings a wealth of academic achievements and international experience to his tutoring sessions. His multifaceted educational journey, including a master's degree, reflects his commitment to excellence. His teaching approach is backed by both his educational qualifications and his real-world teaching experience, ensuring students receive well-rounded and effective instruction.
Success Stories:
"David's passion for each topic is contagious, making every lesson engaging and informative." - Sarah L.
Click here to request a trial with him.
Tutor #6 - Eve I.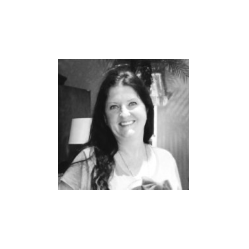 Overview:
Eve I., a multifaceted individual with a rich career background, has found her true passion in education. Holding a degree in Interdisciplinary Social Science and a Master's in Education, she brings a diverse range of experiences to her teaching journey.
Specializations:
Interdisciplinary Social Science
Education
Qualifications:
- Bachelor's degree in Interdisciplinary Social Science
- Master's degree in Education
- TESOL certification
Why Choose Eve I.?
Eve's teaching approach is centered around nurturing a lifelong love for learning. She champions inquiry-based learning, encouraging her students to explore and question. She believes in the power of connecting knowledge across various disciplines, illustrating the interconnectedness of the world around us. Eve's teaching philosophy is underpinned by positive reinforcement and the cultivation of strong student-teacher relationships.
Success Stories:
"Eve makes learning an adventure. Her passion for education is palpable, and she brings out the curious explorer in all of us." - Maya R.
Click here to request a trial with Eve I.
Tutor #7 - Lisa D.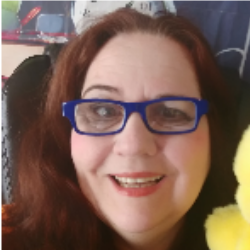 Overview:
Lisa D. is an experienced online tutor with a diverse teaching background. She is currently pursuing her studies in Social Psychology. With over seven years of tutoring experience, Lisa's expertise spans across various subjects. Additionally, her previous practice in clinical hypnotherapy highlights her commitment to helping high school and college students achieve academic success.
Subject Specializations:
English
Math
English
Reading
Qualifications:
Ongoing studies in Social Psychology at Florida Atlantic University
Over 7 years of experience as an online tutor
Background in clinical hypnotherapy
Why Choose Lisa D.?
Lisa brings a wealth of teaching experience and a strong belief in every student's potential to her tutoring sessions. Her versatility in subjects showcase her dedication to helping students of all ages and backgrounds excel academically. Lisa's approach is rooted in the belief that learning should be an enjoyable experience, fostering confidence and growth in each student.
Success Stories:
"Lisa's positive approach to teaching transformed my child's attitude towards learning. Her unique methods made studies not just understandable but enjoyable." - Erik R.
Click here to request a trial with her.
Tutor #8 - Margaret M.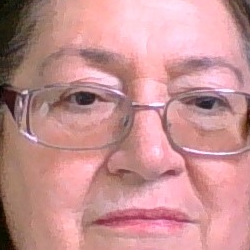 Overview:
Margaret M. is driven by a profound goal: helping others succeed and find happiness in their futures through education. She brings a unique blend of educational experiences to the table. Margaret's passion for working with children is evident, stemming from her time at Miami Dade Public schools.
Specializations:
Accounting
Finance
Math
Reading
Qualifications:
Medical coding and billing studies at CBT College
Accounting studies at Miami Dade College
Why Choose Margaret M.?
Margaret's journey towards becoming an educator and mentor is rooted in her genuine desire to support others in achieving their goals. Her background showcases her versatility and depth of knowledge. Moreover, her extensive experience working in Miami Dade Public schools, coupled with her involvement as a Girl Scout leader, highlights her commitment to education at various levels.
Success Stories:
"Margaret's patience is truly exceptional. Her understanding and empathy make her an outstanding tutor." - Emily R.
Click here to request a trial with Margaret M.
Tutor #9 - Christina H.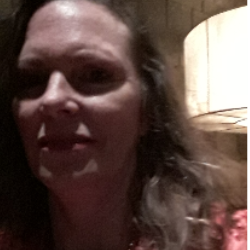 Overview:
Christina H. is a dedicated educator with a background in Communications and a wealth of real-world experience. After years of working as an administrative assistant, Christina has found her true calling in teaching and is eager to share her love for learning with young minds.
Subject Specializations:
Elementary Education
Math
Qualifications:
Degree in Communications from the University of Miami
Previous experience as a substitute teacher in elementary school
Why Choose Christina H.?
Christina's love for films and novels adds a unique dimension to her teaching style, infusing creativity and storytelling into her lessons. Her aspiration to be a teacher while growing up and her desire to try it now reflects her enduring commitment to education. Her exposure to diverse cultures during her travels has shaped her teaching approach, making her a compassionate and inspiring mentor.
Success Stories:
"Christina's enthusiasm for teaching is infectious. My child has improved academically only because of her." - Kevin R.
Click here to request a trial with her
Additional Resources
In your quest for academic excellence, having a variety of resources at your fingertips can be a game-changer. Here are some additional resources that can complement your learning journey:
FrogTutoring is your source for a wide range of academic support. Whether you need help with math, science, languages, or other subjects, FrogTutoring offers tailored tutoring services to boost your understanding and confidence.
Grade TV offers a vast library of educational videos and tutorials. Whether you need a refresher on challenging concepts or want to explore new subjects, Grade TV has a wealth of resources to support your learning.
If you ever find yourself struggling to understand a topic, Make It Make Sense is here to help. Their clear explanations and step-by-step guides are designed to demystify complex subjects, making learning more accessible.
Math can be a challenging subject, but OnlineMathTutors.com connects you with experienced math tutors who can provide personalized assistance and guide you to success in mathematics.
Conclusion - 9 Preschool Tutors Near Me In Miami That Prepare Toddlers for Success in School
Miami is home to a diverse group of passionate and dedicated preschool tutors who are committed to nurturing young minds. Each tutor brings their own unique background, expertise, and teaching philosophy to the table, ensuring that parents have a wide range of options to choose from.
Lastly, education is a journey, and these tutors are not just educators but also mentors, guiding the next generation toward success. We hope that this guide has provided valuable insights and options for parents seeking the best possible start for their little ones in the vibrant city of Miami.
Click here to check out a comprehensive list of tutors in Miami